Northeast Greenland – Scoresby Sound In-Depth


SOLD OUT
With Kevin Raber
August 23 – 30, 2023
I have been coming to Greenland for years now and usually on a larger ship with 50-65 passengers.  In 2023 I will again be visiting Scoresby Sound, but this time on a 12-passenger trip.  This ship is a photographer's dream come true.  A small ship low to the water can go where other ships can't.  From the time we board the ship until we depart, we will be on a non-stop quest for the most amazing images you may ever take in your life.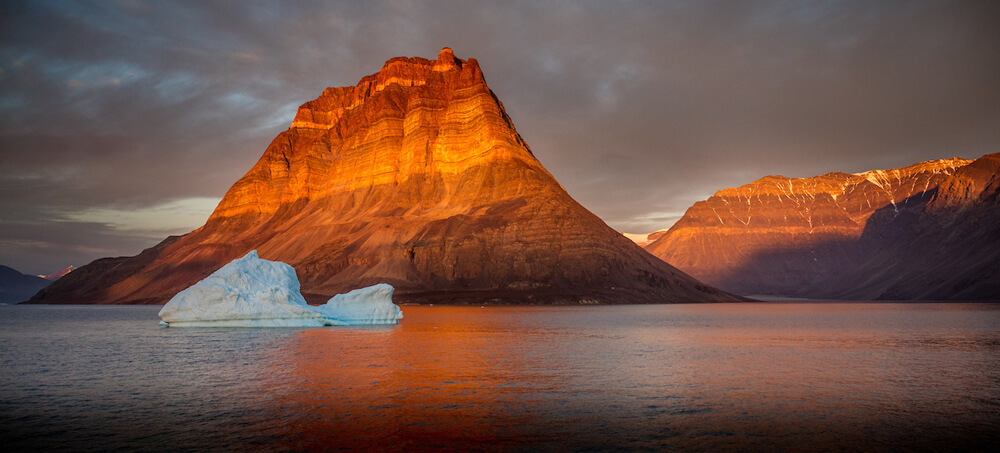 Along with the Captain and Expedition Leader, I will lead you on a trip to some of the most amazing places Scoresby Sound of Greenland.  We will see icebergs and landscapes you can't even imagine.  We will land at some of the most amazing places.  We will cruise along glacier fronts and hunt down incredible icebergs the likes and size of which you have never seen before.  If it sounds like I am excited, it's because I am.  After three years without traveling and visiting Greenland and other destinations, I am ready, and I hope you are too, for an incredible catch-up year.  This trip I assure you will make up for your lost time photographing. Spots are already filling on this trip.
My goal is to make sure you have an unforgettable experience. I will be there to help you maximize your photographic potential. I will work with you elbow to elbow during our cruising time and then be there with you on Zodiac cruises and landings. I'll help you see things differently and answer any technical questions you may have. Since this is a ship cruise, we will be together the whole time. Learning and sharing never stop as we have time to share in the lounge and during meals.  We are only stepping away from the deck which is all our at a low level to get you up close and personal with whatever we encounter.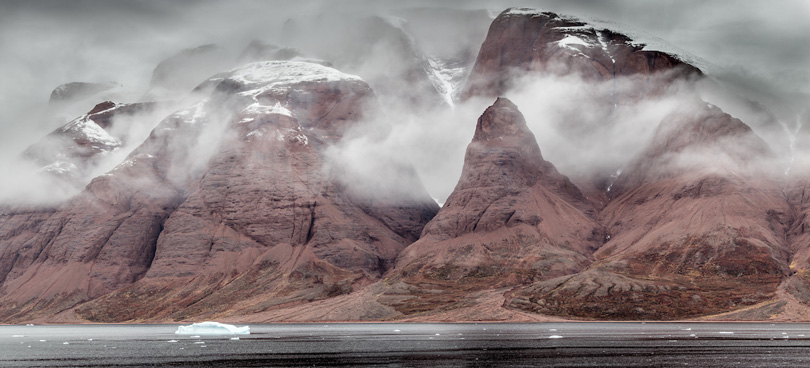 As a photographic cruise, we will be working to make sure we visit locations at the best times for ideal light. Don't be surprised if you are shooting from dawn to sunset. And, the nights won't be long.
An expedition cruise to Scoresby Sound – one of the last unspoiled wildernesses in the world. The grandiose landscape is dominated by glaciers and beautifully shaped icebergs. Most of the year this ice-choked fjord system is inaccessible and it is only in summer, when the tundra is clad in autumn colors, that we have a chance to get here.
On this exciting Arctic expedition, we venture into one of the largest remaining wilderness areas in the Northern Hemisphere, where large areas are virtually untouched by man. Northeast Greenland National Park, covering an area of over 972,000 square kilometers, is the world's largest national park.
Our group will be 12 photographers/attendees, myself, and an expedition leader.  You'll have plenty of time for one on one help.  Our goal is to make sure you get the most out of this wonderful photographic trip.  Oh, spouses are welcome and we are sure they will enjoy this incredible location as much as you will.
The expedition starts in Reykjavik, Iceland.  You'll fly from Reykjavik to Constable Point to board the Balto and begin your expedition. The Balto will be perfect for this trip. (see the price section below for the mandatory flight/ hotel package).
Once we land at Constable Point, we get right into Expedition Mode.  After a short safety briefing and a chance to get settled into your cabin, we will lift anchor and start cruising. From this point on the photo opportunities will come at us fast.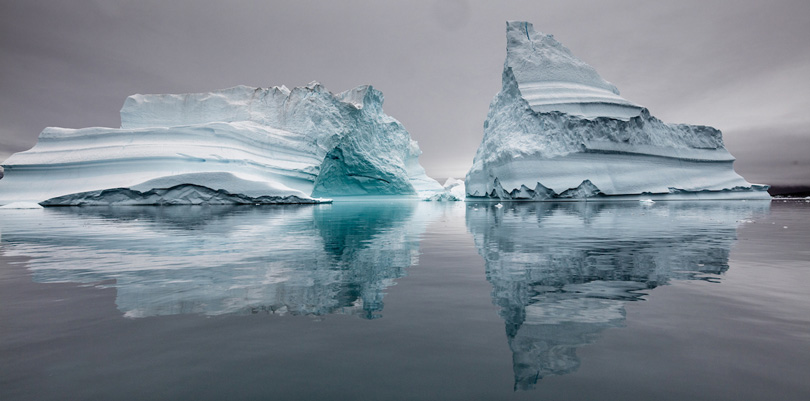 The Immensity Of Greenland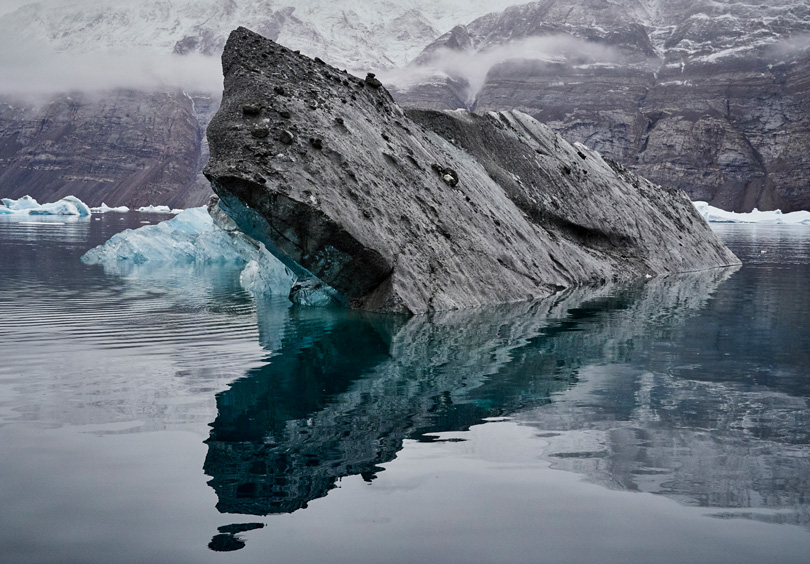 The video above was made by Chris Sanderson and I feel describes how I felt about Greenland.  Everything is big.  Greenland is one of my favorite places to visit.  It's a dynamic landscape.  There is not a cliche to be found.  From the immense landscape to the intricate close-up details of an iceberg, Greenland will not disappoint you.  I hope you enjoy this video and that you give great consideration to joining me for what will be an amazing photographic adventure.