August 5 – 15, 2020 With Peter Eastway and Kevin Raber
Sold Out – Wait List – email kwr@rockhopperworkshops.com
An amazing adventure exploring one of the most photographic regions of the world.  You'll see spectacular wildlife, Polar Bears, and so much more.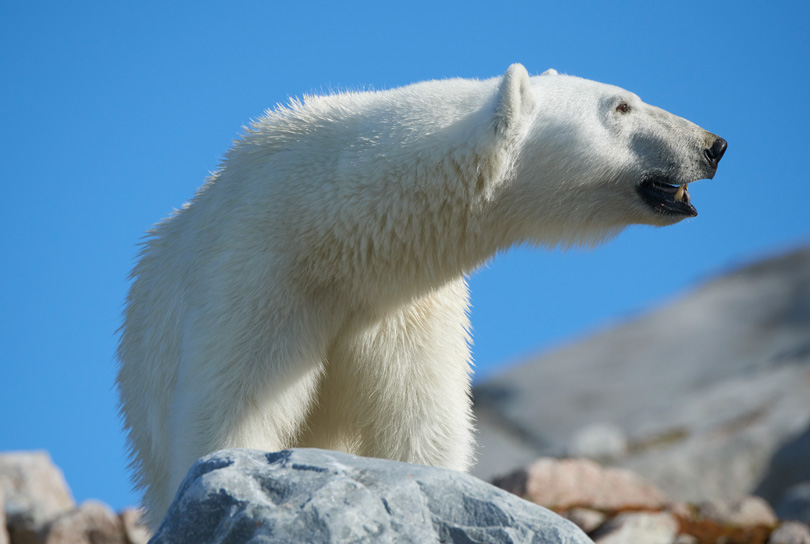 The Arctic summer has arrived, the midnight sun reigns supreme and the purple saxifrage decorates the slopes. The ice is slowly starting to loosen its grip, which offers good opportunities to explore the seldom-visited eastern parts of the archipelago. With ten nights on board, we have plenty of time for grand nature experiences and wildlife encounters.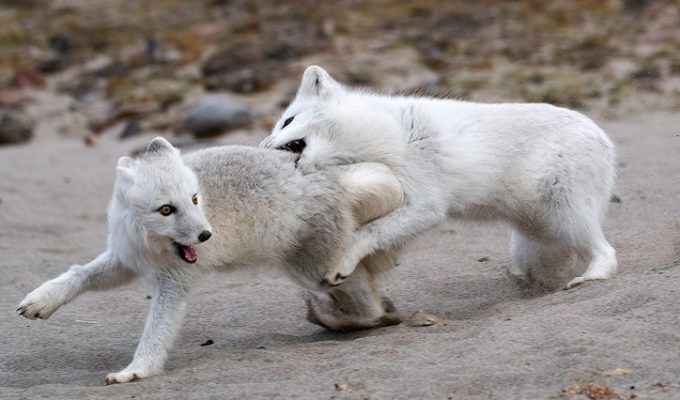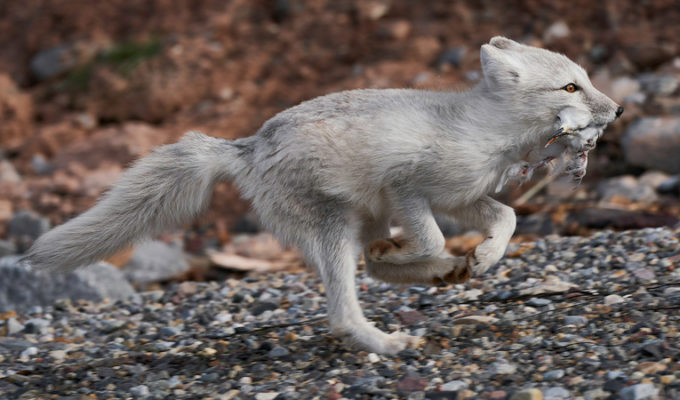 Join Peter and me for a very special Svalbard Workshop with the Rockhopper Workshops. The accommodations will be onboard the Sea Endurance. This is an eleven-day trip will allow us ample time to explore this fascinating region.
This is an adventure tailored to photographers.  We will take the Sea Endurance, one of my favorite expedition ships and push our way north into the sea ice above Svalbard.  If all goes well we will spend a few days drifting with the ice pack and waiting for the polar bears to come to us.  This will be an excellent chance to observe bears on the ice pack.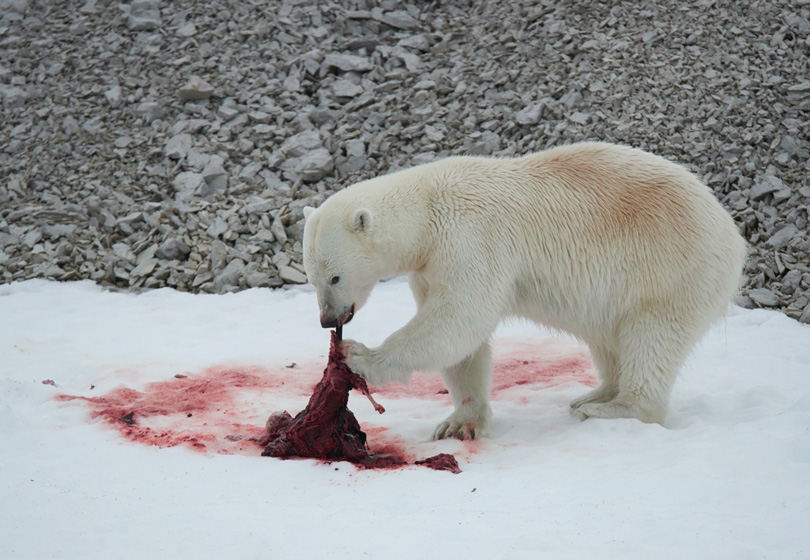 We will then head south and cruise to some of the most amazing places you'll ever see.  We'll cruise along the Austfonna Ice Cap.  This is one f the most amazing sites I have ever witnessed.  It's a wall of ice as far as you can see.  There are dozens of waterfalls flowing from the top of the ice pack.  Combine this with the right light and you'll come home with images from this location that will amaze your friends.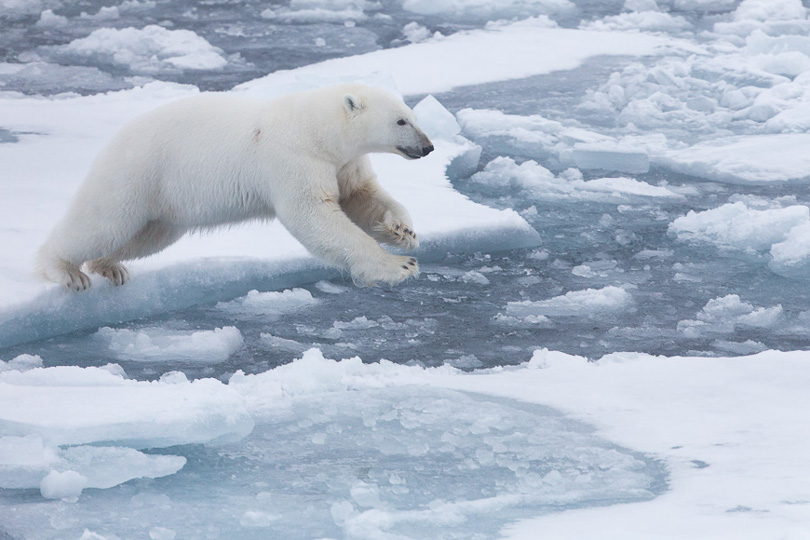 We'll also visit the Alkefjellet Bird Cliff.  This is another one of those places that will be a once in a lifetime experience.  You'll probably never witness so many birds in one place.  These birds are all nested on this cliff and the Sea Endurance will give us the perfect platform to photograph this amazing site.
We'll also do zodiac cruises along numerous glacier fronts and with some luck, we'll witness some dramatic calving. When conditions permit (there being no bears nearby) we'll do landings so that you can photograph the incredible landscapes.  each landing will have something special to offer. Our expedition team will make sure we are guided to the best locations.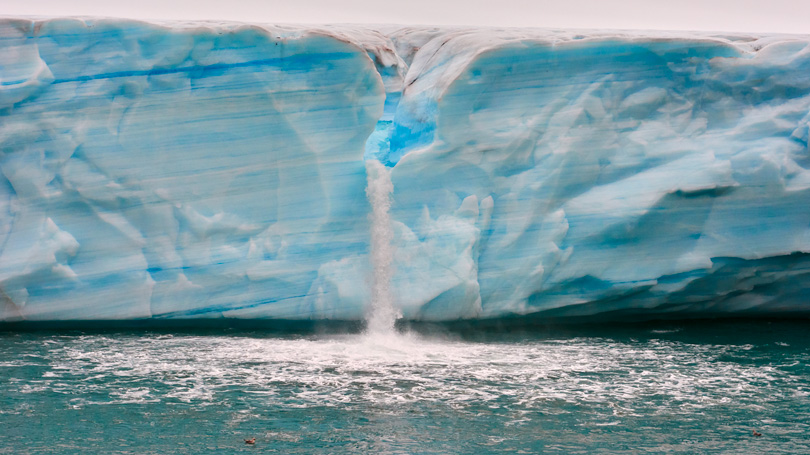 All along the way Peter and I will be there to help you see the best composition.  We'll help you with the best lens selection, exposures and other techniques that will help you capture the best images.  Back onboard the ship, we'll spend time in the observation lounge where we can do our first editing of images.  Peter and I will help you choose the best image and help you edit it to maximize the impact of the image.  We are both experts with Lightroom and Capture One as well as Photoshop and other programs.  We'll give a few lectures too that will show you how to find the potential that may be hidden in your images.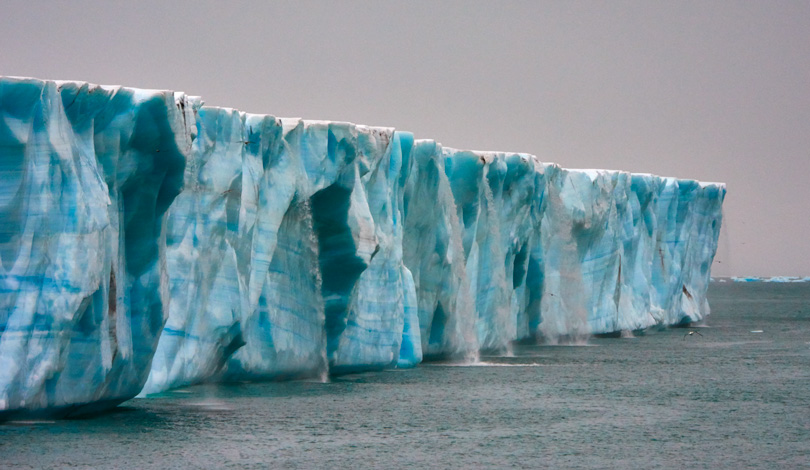 A few years ago I did this trip with my friend Peter Cox and he wrote an article about the trip.  This article will give you an idea of what to expect.  Of course, weather and ice conditions will dictate where we can go but if all goes as planned this is a good representation of what you can expect. Take a look at Peter's article Peter Cox's Article On Photographing In The Arcticd="1566″]
Peter Eastway made a video on our last journey together: