October 16 – 26, 2022
This is an all-inclusive photography workshop. We pick you up at the airport and will return you there at the close of the workshop. You'll have your own room and all your meals included in the workshops fee. All you have to do is get to Reykjavik Airport. 
Our days will be long as we will photograph from sunrise to sunset and sometimes even after. The time of year we will travel is ideal as the summer vacationers are gone and we will have many places all to ourselves. The days will become shorter, allowing us to shoot sunrises and sunsets.  
We will travel in Skarpi's 4WD Sprinter. By limiting this workshop to only 12 attendees, everyone should get a seat next to a window. We will travel to many places that require a 4WD and where many tourists and photographers don't visit. You will come home with a ton of portfolio-worthy images.  
Planned Itinerary
As always, we will need to be flexible and adjust to the weather conditions to make the most out of our workshop and travel safely. We will do our best to make sure we get you to the best locations and do so safely. The weather in Iceland can change in a heartbeat, so we will be watching it carefully. This is also something that may lead to great photographs.  Skarpi and I have been doing this for a long time so leave it to us.
Day 1
You arrive in Iceland and will be met at the airport. You will then check into your hotel in Reykjavik, which has been reserved by Rockhopper Workshops and included in the price.
We meet at the centrally located hotel and go out for dinner in Reykjavik, where we go through the workshop itinerary, safety precautions by your native Icelandic guide Skarpi, and some practical things to know before we start our adventure in Iceland.
If you arrive early in town, you can photograph some of the attractions in the city of Reykjavik, such as Harpa concert hall, Hallgrimskirkja church, the Sun Voyager sculpture, or Perlan.
Day 2 to 4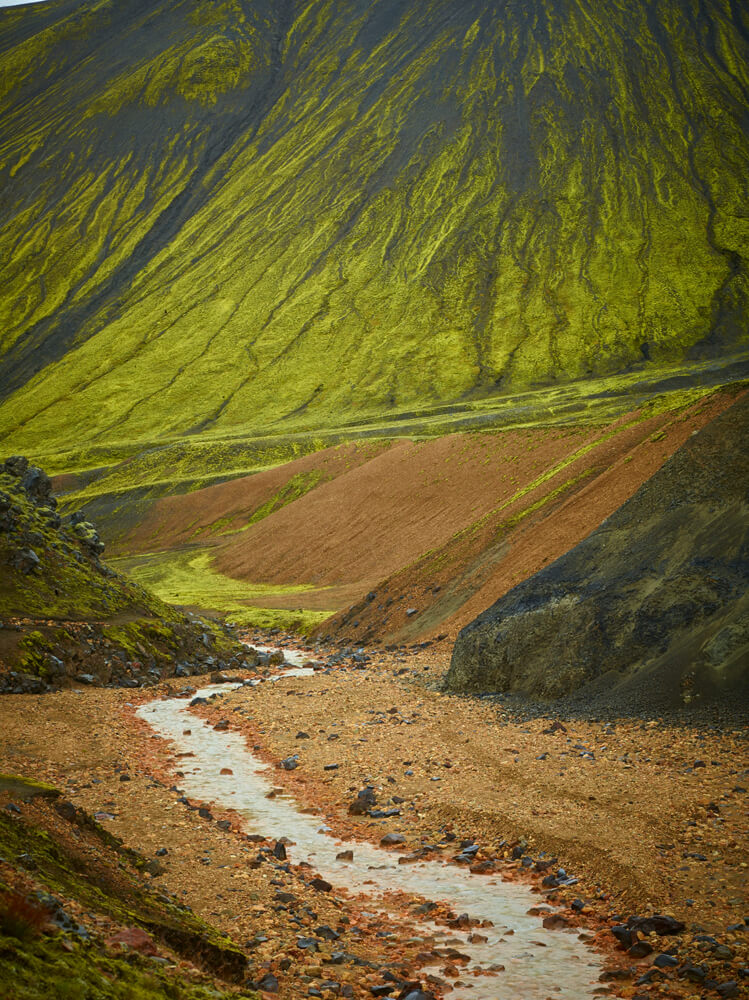 We travel from Reykjavik to the central part of the Icelandic highlands, where we explore the area around Landmannalaugar for the next two days. After driving through barren nature, we approach Landmannalaugar's colorful mountains, which were formed by centuries of volcanic activity in the area. The picturesque natural landscape in this raw climate is simply breathtaking. Notable sights are Landmannalaugar, Ljótipollur, and Hnausapollur/Bláhylur but the photography opportunities here are endless.
Landmannalaugar is the pearl of the Icelandic Highlands and is only accessible with a 4WD vehicle. It's a part of Fjallabak Nature Reserve and the surrounding area is dotted with unbelievably beautiful hiking trails, both short and long. The mountains are split with gullies and gorges in multiple colors. Landmannalaugar is located at the dark edge of the rhyolite lava field Laugahraun, close to a few hot springs which create excellent bathing conditions in a natural brook. If we want, we can enjoy a relaxing bath in a natural thermal pool which was created when many hot and cold springs in the area combined. The naturally warm water pool here is quite unique and it's an ideal bathing place all year round.
Ljótipollur is an explosion crater and crater lake in the south Highlands. Its name means 'Ugly Puddle', despite the fact that it is an incredibly beautiful site. The crater is a beautiful feature, with blue waters, green vegetation growing up and down its slopes, and vividly-colored red lava rock surrounding it.
Hnausapollur, also known as Bláhylur, is a stunning blue lake nestled in a crater that formed about 1100 years ago in a short explosive eruption.
Day 4
An early morning start from our Highland hotel and we have a full day to explore the Highlands. There will be many photo opportunities on our Fjallaback route, but two main subjects will be Eldgjá and Langisjór.
Eldgjá is one of the largest basaltic flood lava eruptions in historical times in Iceland (Around 983 AD). One of the main photography opportunities is Ófærufoss, a two-tiered waterfall in the Nyrðri-Ófæru river, which falls into Eldgjá Canyon.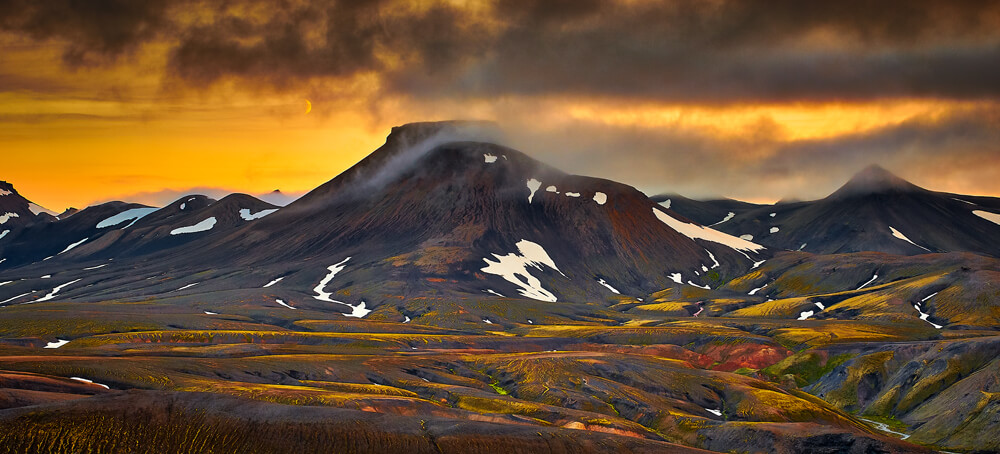 Langisjór, one of Europe's most beautiful and pristine highland lakes, is tucked between the beautiful Tungnárfjöll and Fögrufjöll Mountains at the western edge of Vatnajökull Glacier. Measuring 20 km long and 2 km wide in some places, the lake is 27sq km and 75m at its deepest and lies some 640m above sea level. The view around the lake is magnificent and at the southern end of the lake stands Sveinstindur (1090m) which is considered by many to offer one of the best views of the panoramic area. Views over Lakagígar, Skaftáreldahraun, Öræfajökul, and Hekla are possible in clear weather.
We will end the day at a highland hotel in a beautiful location.
Day 5 and 6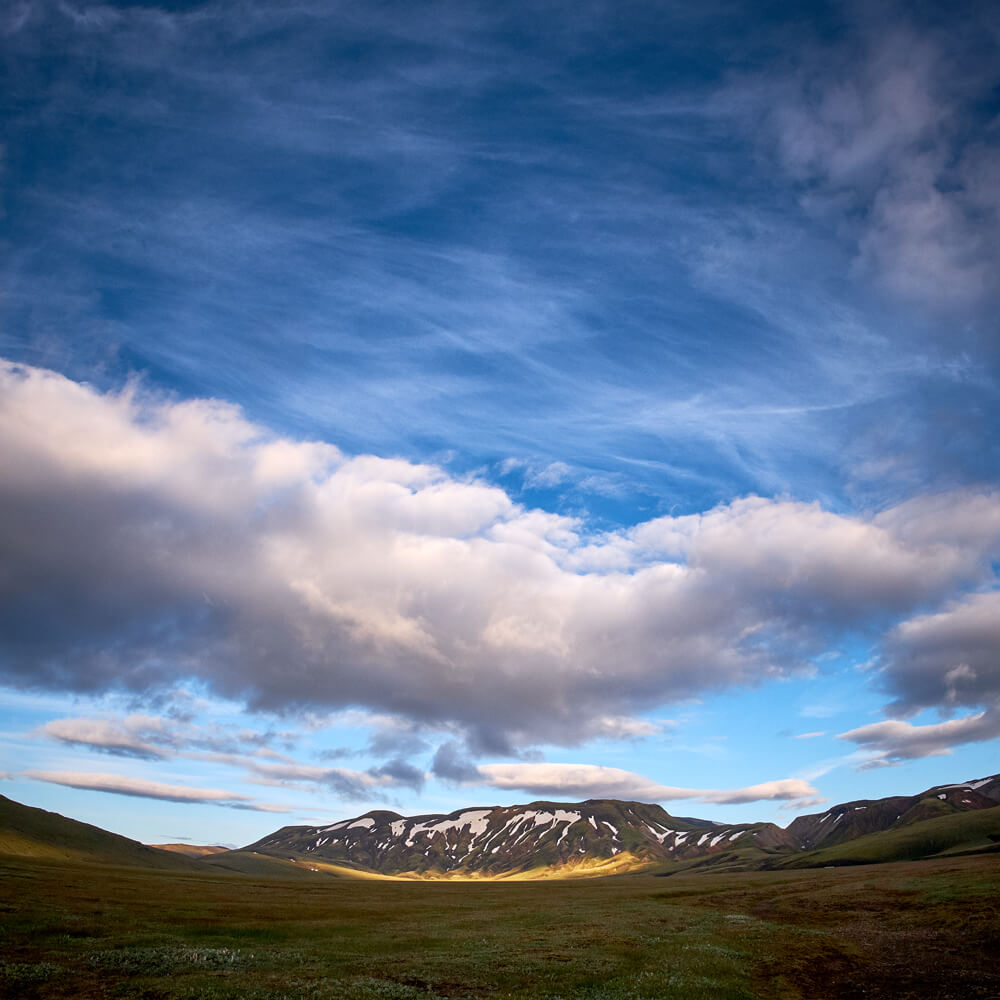 We travel from the highlands down to the south coast, through one of the largest lava fields in Iceland. The glaciers await us on the coast. 
After lunch, the group will visit the Jökulsarlón glacier lagoon, glacier beach, and the surrounding area. Numerous hours can easily be spent here photographing huge icebergs in the lagoon with the beautiful Breiðamerkurjökull glacier in the background — a classic photograph from Iceland. We will return to the glacier lagoon for sunset and possibly sunrise to get the best light.
Day 7
The picturesque East Fjords are calling us, and we will have the opportunity to photograph more glacier lagoons as we go off the beaten path to Heinabergslón, before heading further east to Stokksnes.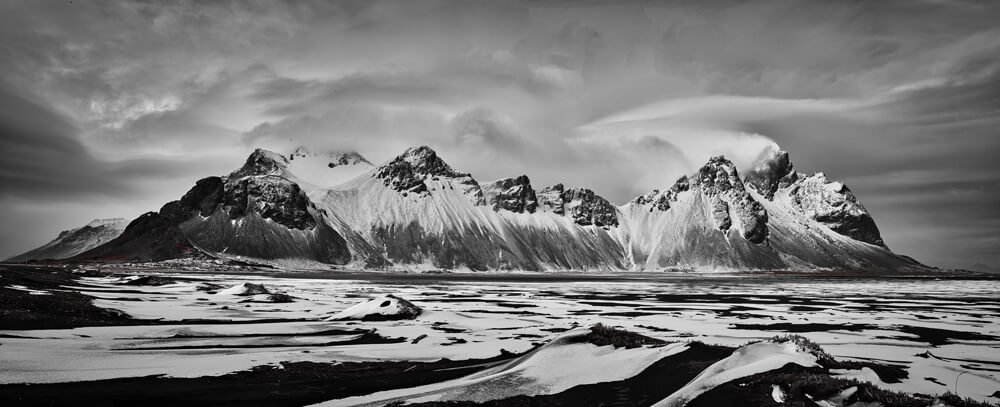 We will stop at the more jagged coastal peaks of Vestrahorn and Eystrahorn, as well as excellent locations to photograph sea stacks, dramatic winding roads, and cascading streams down the steep terraced mountains.
Along the way, we will perhaps cross paths with reindeer — the trademark of East Iceland. We make our way further east, stopping at a few hidden-gem locations and spend the night at Djúpivogur.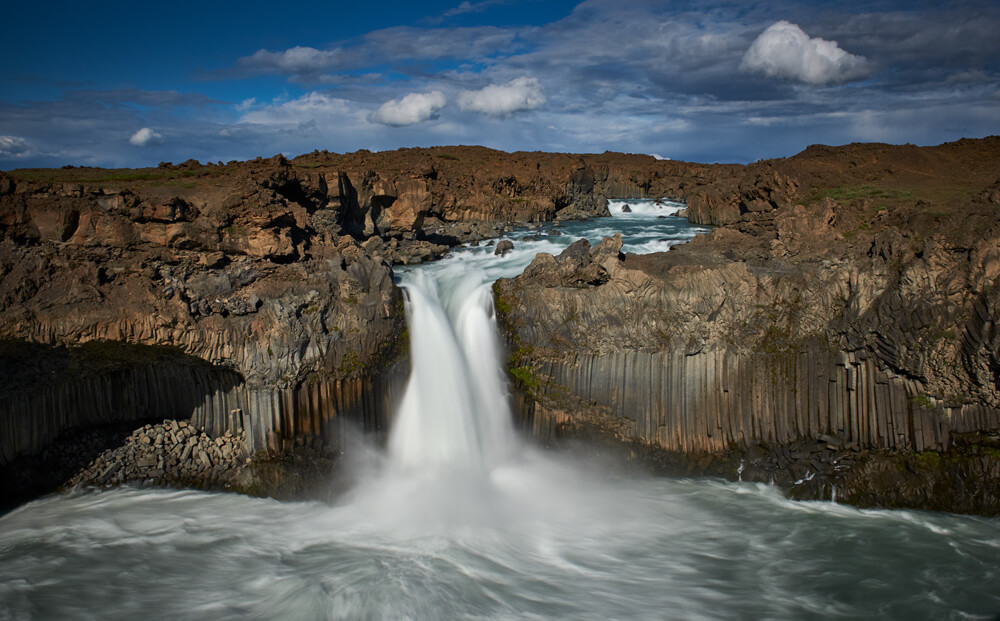 Day 8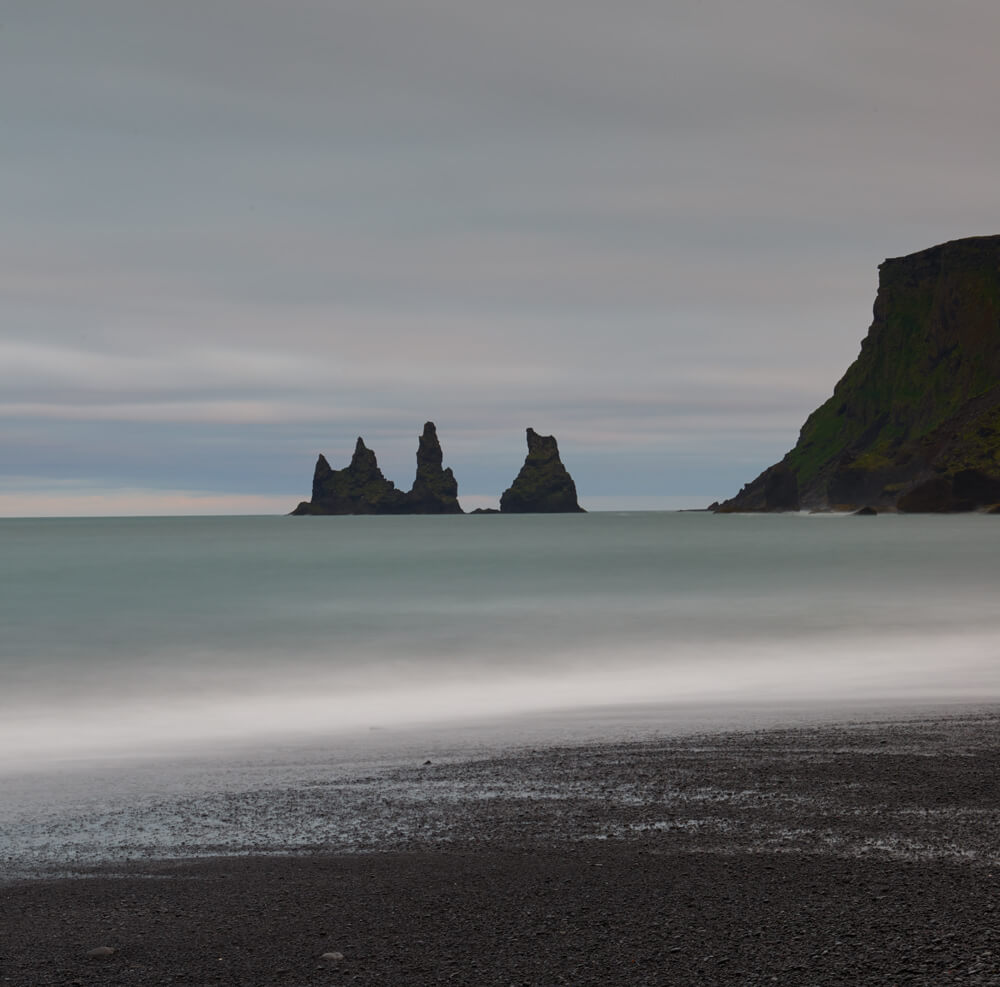 We head back from the east fjords, along the south coast of Iceland with various stops along the way, for Icelandic horses, glaciers, and some of the unique waterfalls in the country. We'll spend the night at a lodge next to one of the best salmon fishing rivers in Iceland. 
Day 9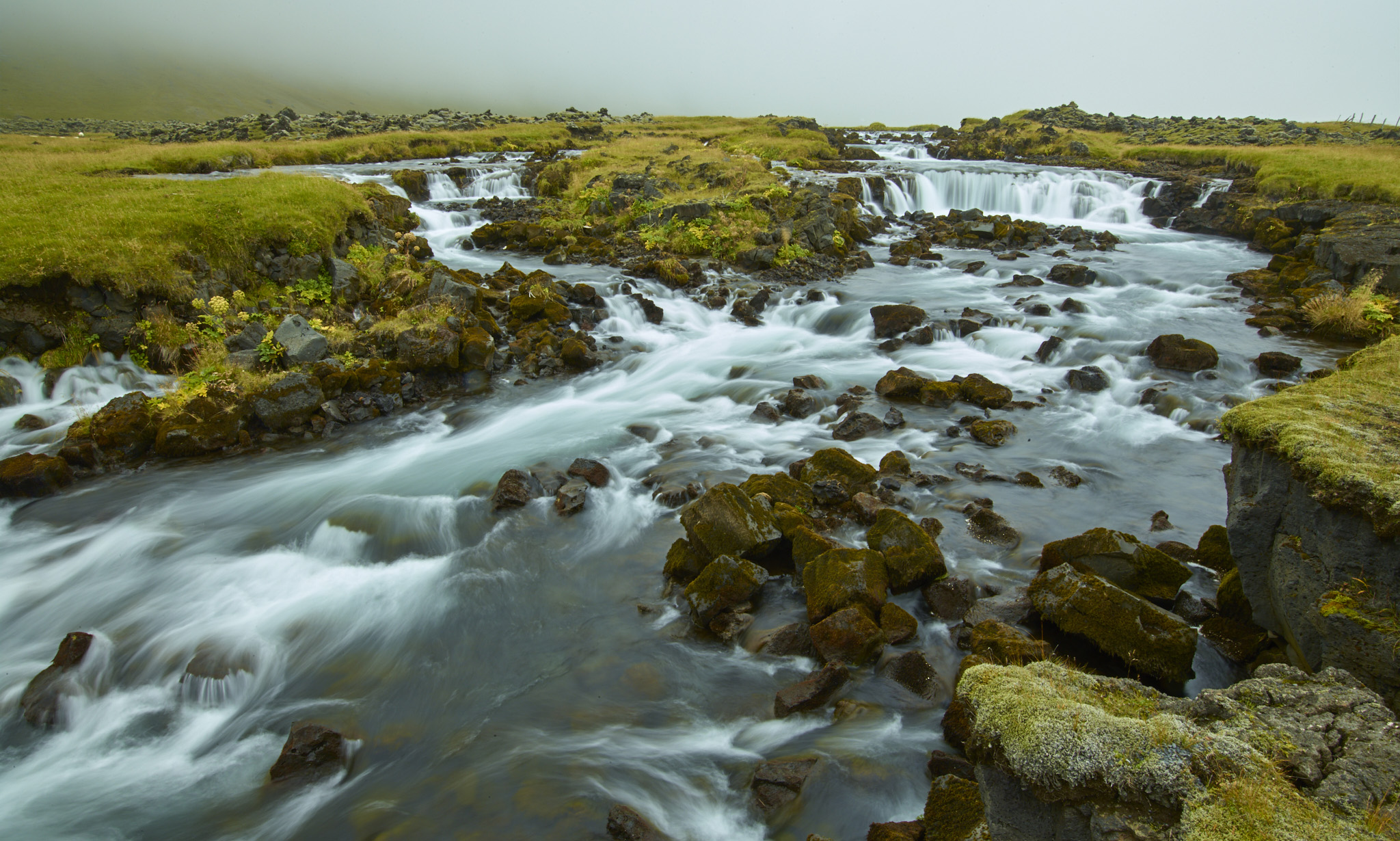 We start early from our hotel in Reykjavik and drive straight to the beautiful landscape of Þingvellir (Thingvellir) National Park, where we capture the fall colors in the soft autumn light. Next, we keep on further west to photograph remote waterfalls and farm areas until we reach our destination of Husafell for the night. The unique waterfalls Hraunfossar and Barnafossar are in our backyard. 
Day 10
We head towards Reykjavik and stop at several waterfalls along the way. West Iceland is known for its impressive waterfalls, salmon fishing, and Viking sagas. We will also stop to photograph Icelandic horses before we arrive at our hotel in Reykjavik.
When in Reykjavik we will check into our hotel and say farewell as the workshop concludes here.
Day 11
Airport transfer – KEF departure. 
Some Of Our Past Workshop Groups
You will without a doubt have a great time, take great photographs and make new lifelong friends.