Discover Antarctica – SOLD OUT
February 15 – 22, 2020
A Photography Discovery Expedition
Aboard The NEW Ship Magellan Explorer
Since 2005 Kevin Raber has been leading photo trips to Antarctica.  There is something about Antarctica that calls out to every photographer.  It's an incredibly beautiful location defying description.  The immensity of this continent comes at you fast and you will be shooting images from the beginning to the end.  This year's trip will be a special offering for photographers with instruction and photo guidance by Kevin Raber, Art Wolfe, and Michael Durr.  This will be a small group workshop with up to 27 photographers, along with Kevin, Michael, and Art.  We'll have our own zodiacs for zodiac cruises and we will be primarily focused on capturing the beauty of this magnificent region of the planet. Kevin Raber who has traveled to Antarctica since 2005 will work closely with the Capitan and Expedition leader to make sure that we are at the best locations at the best light and time of day.  You'll enjoy a fly Over the Drake experience.  Within a short time of landing in Antarctica, the ship will set sail for the first of many exciting locations.  We will be doing at least two shore excursions a day, mixed with ship cruises as well as zodiac cruises of some of the most picturesque locations you could ever imagine.  You'll witness wildlife as you have never seen it before.  We'll be photographing gigantic icebergs and witnessing sunsets like you wouldn't think were possible. Antarctica is a remote, magical place that will greet you with its awe-inspiring beauty. See peaceful bays dotted with colossal icebergs; cruise along deep fjords and see massive glaciers; be amazed by sharp snowy peaks that jut out of the sea. A trip to Antarctica will truly change you. This year we will be cruising aboard the brand new Magellan Explorer. A ship designed and built especially for the Antarctica region.  See below for more details.  This a chance to experience Antarctica on a small ship with first-class accommodations.  I need not say that this a trip that even a non-photographing spouse would enjoy.  My wife has accompanied me three times and on one trip we got married there.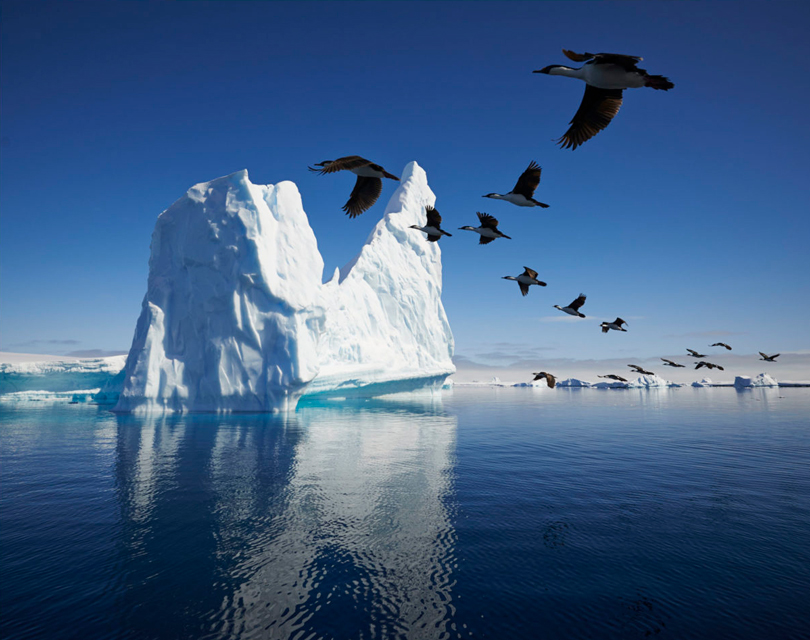 From the moment you arrive at your hotel in Punta Arenas until your final departure, everything will be provided for you.   Our goal is to be at the right place, at the right time, offering you an incredible photography experience.  We will also have a team of world-class guides and expedition leaders. Kevin, Michael, and Art will be available at any time to help you maximize your photographic opportunities.  On shore, on the boat or in the zodiac they'll help you see and capture the beauty that will be all around us.  Back on the ship, they will help you with post-processing, editing, and getting the most from the images you capture.
We'll enjoy our meals together talking about our adventures of the day as well as photographic topics.  Learning never stops and neither does the opportunities to shoot great photos and make new friends.
Set foot on the seventh continent and add a new destination to your travel list. You will bring home indelible memories, while tales of your adventurous journey will arouse the curiosity and admiration of your friends and family. In the austral summer, large numbers of penguins, whales, seals, and seabirds congregate along the Antarctic Peninsula to feed and reproduce. Unconcerned by your presence, these animals will provide endless inspiration for your photographs.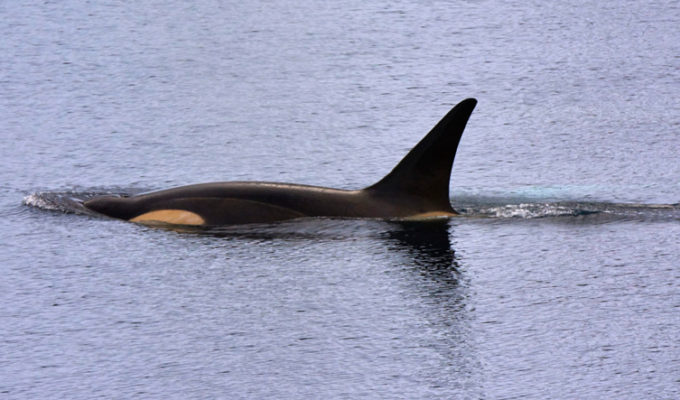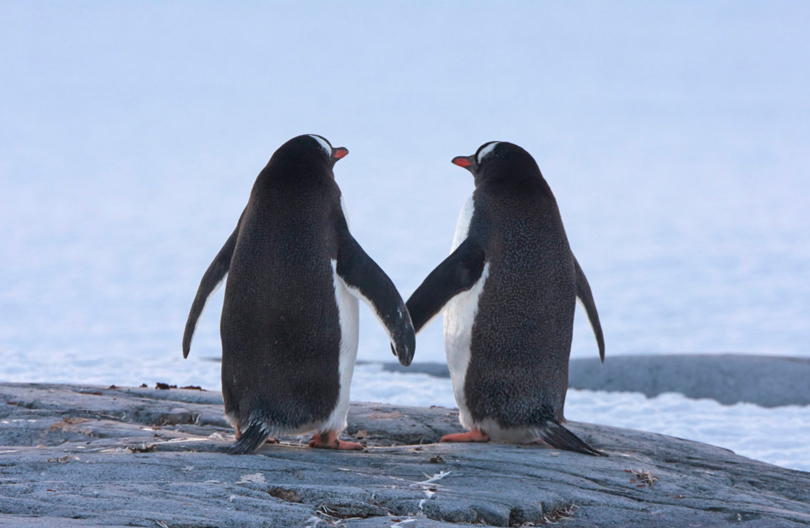 If you have questions please contact Kevin Raber at kwr@rockhopperworkshops.com or call +1-317-379-7482
2020 Antarctica Registration
2020 Terms and Conditions For Antarctica XXI
The Perfect Trip For Significant Others
As a photographer, we often take trips without our significant other.  This should not be the case with such a location as Antarctica.  This trip will change you.  You'll see things that will leave you in awe.  This is a very comfortable ship and your significant other will not only be comfortable but will also be able to experience what you as a photographer will.
I assure you that this will be an adventure both of you will share and talk about for the rest of your lives.
Trip Details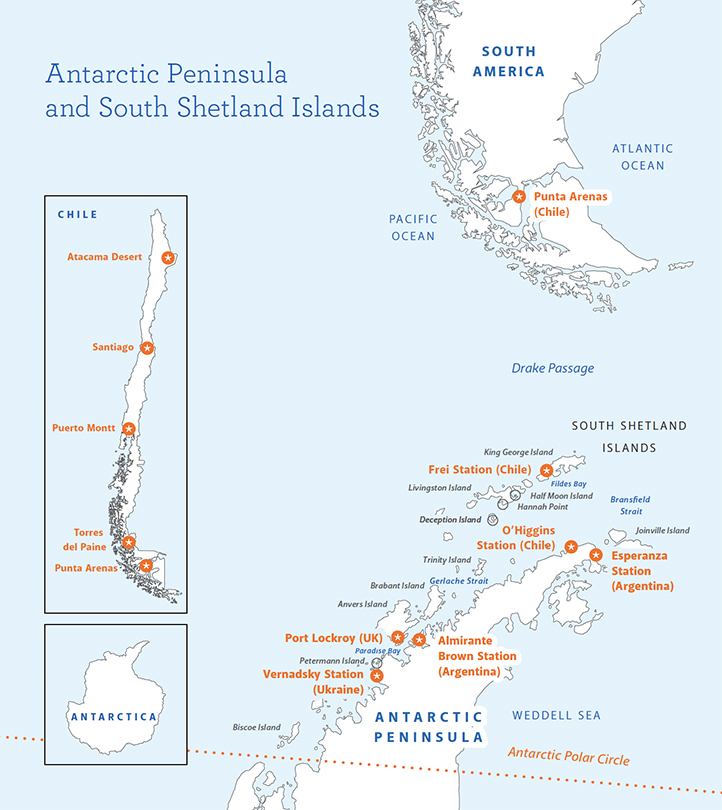 Antarctic Air-Cruise Model
There was a time when adventure travelers who wanted to reach the Antarctic Peninsula had only one option: to sail across the tempestuous Drake Passage. Now ANTARCTICA XXI gives you a more comfortable alternative. Flying over The Drake.  This saves 4 plus days of sailing in rough seas.

Key Benefits
Comfort: Avoid storms in the Drake Passage
Speed: Get to Antarctica quickly and save time
Size: Enjoy a small-ship, yacht-like experience
Fly The Drake
A two-hour flight takes you from Punta Arenas, in the Chilean Patagonia, directly to Antarctica where you board your expedition ship. You thereby avoid the stormy seas of the Drake Passage – and the potential seasickness – and experience only the best Antarctica has to offer.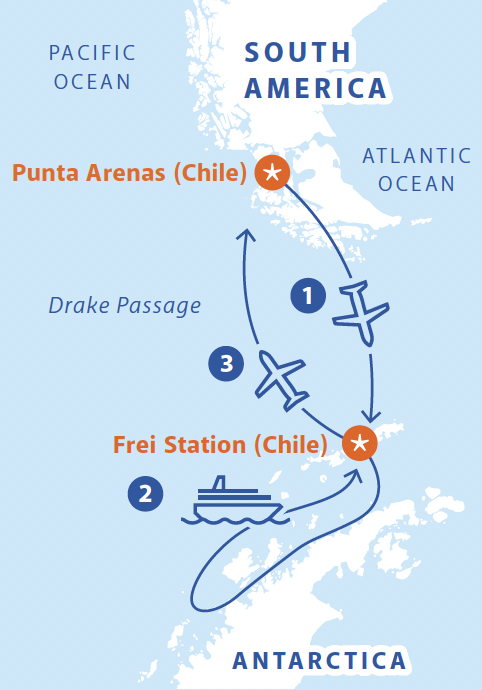 Cruise Antarctica
Antarctica XXI offers a boutique-style wilderness adventure, not a cruise. Feeling more like private yachts than cruise ships, our small expedition vessels give you privileged access to Antarctica, taking you where larger ships cannot. With a smaller number of passengers, disembarkation is fast and efficient so you spend time exploring, not waiting.
Antarctica XXI's Unique Features
Antarctic Air-Cruises is all we do. As a boutique specialist, we dedicate 100% of our resources to the organization of your Antarctic trip of a lifetime.
Experience and Expertise
Antarctica XXI pioneered the Antarctic Air-Cruise model. We are the world's leader in this unique style of travel to Antarctica. We have completed over 140 fly and cruise departures, more than any other company in the world, by far.
One Flight Per Expedition
We use a single flight to carry all travelers to and from Antarctica for each of our expeditions. This makes our operation fast and efficient while reducing the chance of weather-related delays compared to the alternatives..
High Staff / Traveler Ratio
Travel with a well-staffed team of at least twelve professional polar guides. Passionate and engaging, they will make your trip memorable.
Small Is Beautiful 
Antarctica XXI only operates small ships. With a small group of travelers, disembarkation is fast and efficient so you can spend more time exploring and less time waiting.
2020 Antarctica Registration Form
2020 Terms and Conditions For Antarctica XXI